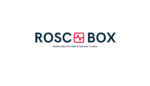 Short Business Description
ROSC Box is on a mission to prevent physician suicide by providing residents & medical students with monthly snacks, socks & other items they need to keep going. Our goal is to remind them that someone cares by supporting, sustaining, & helping them smile. We are ALWAYS looking for local companies who want to get products in front of future docs!
Business Address
7042 Knowley Road
84081
Short Business Description
The Stockist is a clothing and lifestyle shop based out of Salt Lake City. The 'fits' we source, and stock are meant to be worn confidently this season, next season, and every season after that.
Business Address
875 East 900 South

Salt Lake City, UT


84105